Let's Finish making our Sushi!
Today let's finish making our sushi!
We need a delicious filling, so let's get that ready first!
Cut your cucumber into strips.


Next remove the seed from the avocado and cut it into slices.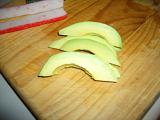 Get your crab sticks!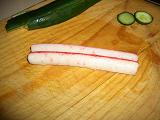 Now let's put it all together!
Put some nori onto your bamboo rolling mat.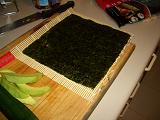 Spread the rice over the nori.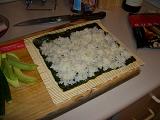 Now put the cucumber, salmon, crab sticks and avocado onto the rice. Arrange these ingredients in a line, like in the picture below.

Now roll! Be careful to keep everything inside!

When you have finished rolling, remove the bamboo mat, and cut the sushi roll into slices, like in the picture below. Garnish with a little pickled ginger!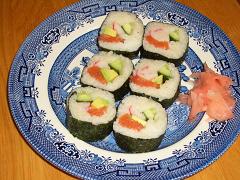 Now enjoy your Sushi!!